An ethical and necessary choice
We grew up in the midst of nature, which is why we are committed to respecting it and preserving the environment every day. Hotel Caravel is making green choices to preserve the great natural heritage that surrounds us, and is constantly evolving to reduce the hotel's environmental impact.
"The more drops of clean water there are, the more the beauty of the world will shine" said Mother Teresa of Calcutta: our commitment comes from the heart.
pellet heating
Hotel Caravel is the first hotel in Limone sul Garda to use pellets for heating and hot water in the entire hotel, including the swimming pool.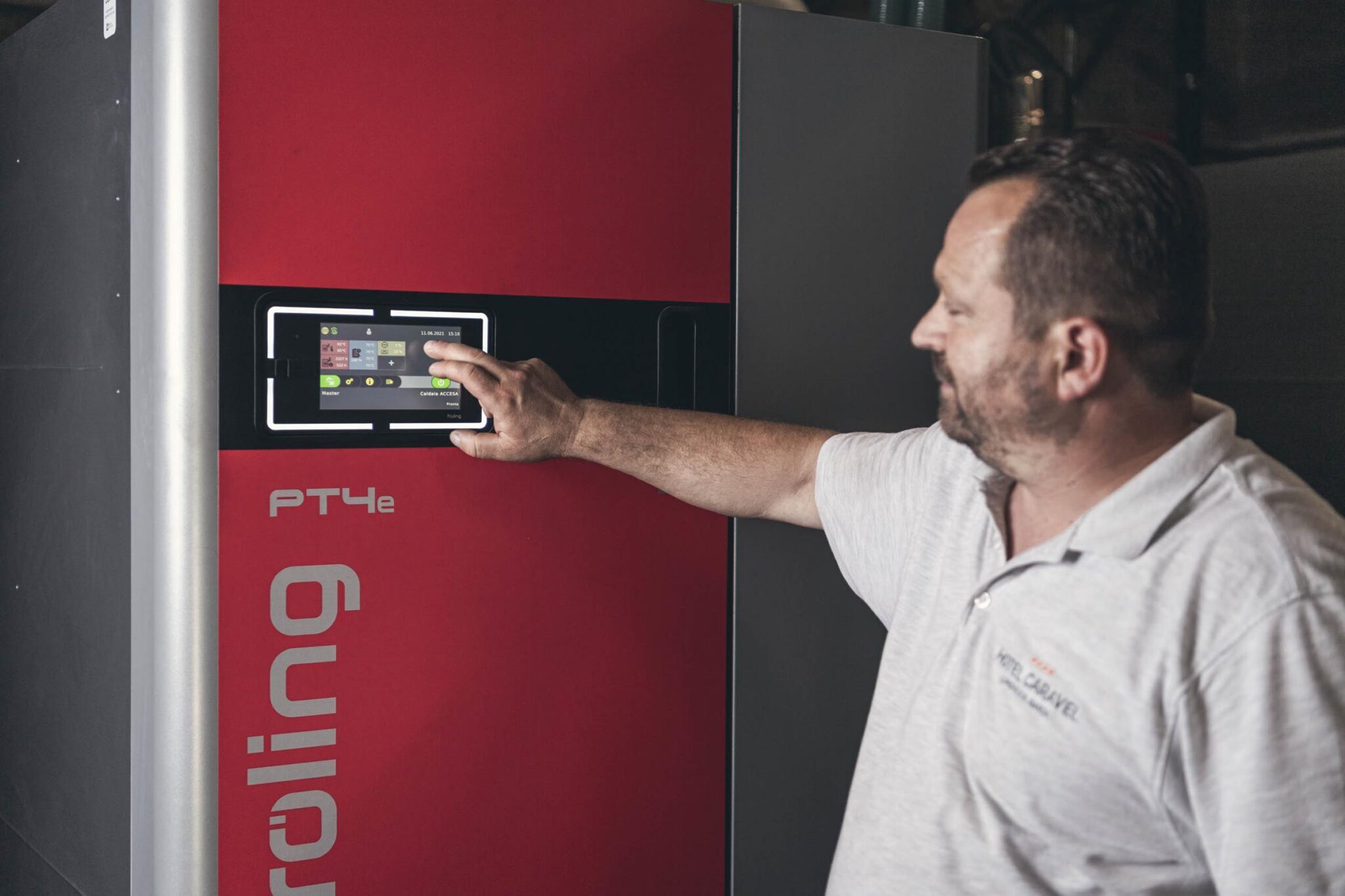 ECOLOGICAL DETERGENTS and OZONE WASHING
The hotel only uses detergents from Werner & Mertz, a company that produces environmentally friendly products to protect natural resources.
The hotel uses an ozone system for washing bedding and table linen, which saves energy, water and detergent and ensures total hygiene
ELECTRIC VEHICLE CHARGING
Hotel Caravel hosts a charging station for electric vehicles to anticipate the needs of the future and respect nature.
GREEN ENERGY
The electricity in our hotel comes from 100% renewable sources, which is both a source of pride and a duty to the environment we love so much.
WASTE SEPARATION
A green area for separating paper, plastic and glass waste is available to our customers
GASTRONOMY and PACKAGING
We use top-quality products typical of our region, Italy and the European Union, such as 100% Italian wheat pasta that is bronze-drawn and slowly dried.
We pay attention to reducing packaging on food purchased for breakfast and dinner
GARDENING
The gardening equipment is all certified eco-friendly or electrically powered.